Blizzard rolling out limited alpha test for Diablo Immortal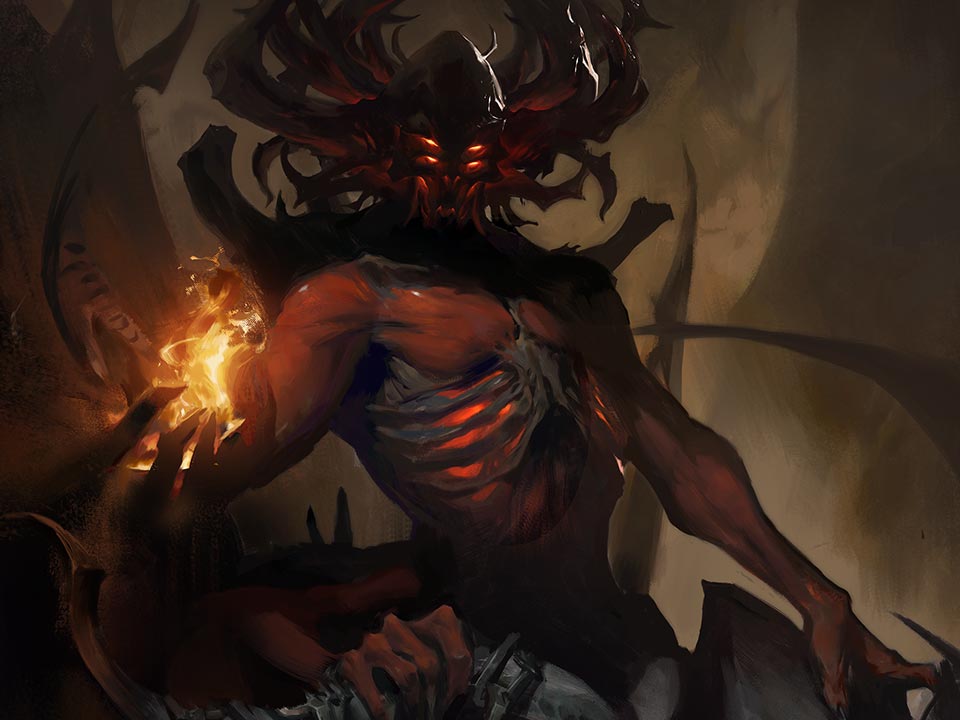 The studio is testing out the series' debut on phones.
Games giant Blizzard is going to be trying out its upcoming mobile game Diablo Immortal in a limited test in the near future.
In a video on Twitter, the game's lead designer Wyatt Cheng said that a technical alpha for Diablo Immortal would be "briefly" available to a small group of players, primarily in Australia, to help Blizzard test out the game. Specifically, the firm wants to focus on the early levelling experience in Diablo Immortal, as well as and some of its mid-game systems.
That's on top of the usual technical aspects, including server stability and how the game runs on phones.
Users will have access to four of Diablo Immortal's six classes, the barbarian, monk, demon hunter, and wizard.
"We're looking for feedback from alpha testers to make sure that we're delivering on that visceral combat, epic loot and amazing moment-to-moment gameplay that you've come to expect from Diablo," Cheng said.
The lead designer went on to add that the team is working hard on the game's story, which is set between Diablo 2 and 3 and promises to take players through some "new and familiar places."
Diablo Immortal was announced back at BlizzCon 2018 and was met with a rather negative reaction from fans. At the time, Cheng said he understood the frustration from the Diablo community.
"We were talking earlier today about how a large group of the Diablo community are PC gamers, and they came to Blizzard through PC, and they love the PC platform, and we love it too," he said.
"I think if you came to BlizzCon expecting and hoping for a PC announcement, and you don't play mobile games at all, you'd be 'oh, that's not what I asked for, and this doesn't do anything for me,' I think it's okay for people to be sceptical."
Regardless, Blizzard was caught off guard by this negative reaction. The title is being co-developed with Chinese games firm NetEase, who is Blizzard's local publishing partner in the region.
At BlizzCon 2019, the company revealed a new PC entry in the franchise, Diablo 4, which likely pleased some of those angry about the game coming to mobile.