Eastward launches as timed Nintendo Switch exclusive in September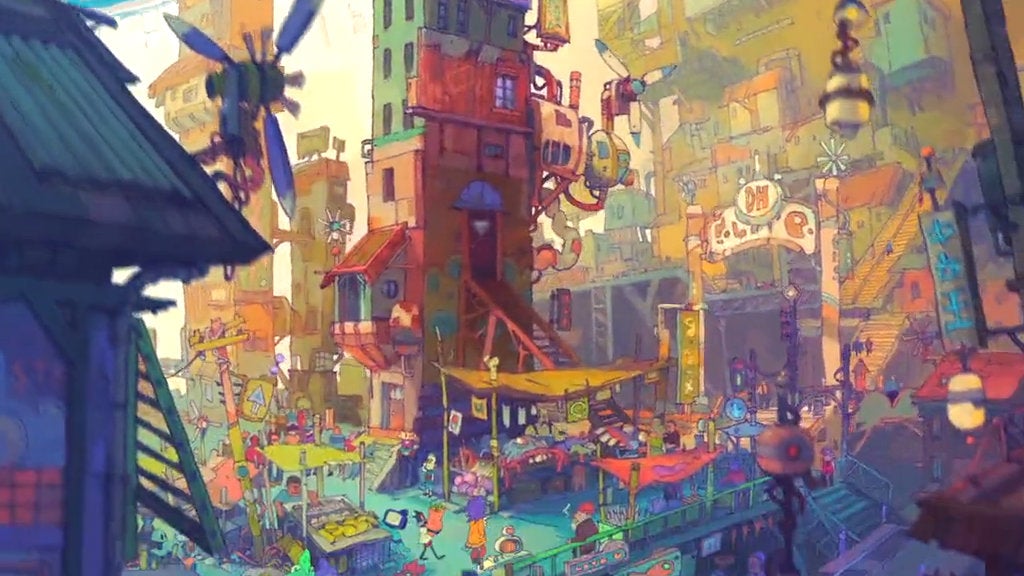 Eastward, an absolutely beautiful pixel art adventure game, is coming as a timed console exclusive for Nintendo Switch next month.
Developed by Shanghai-based indie developers, Pixpil, and published by Chucklefish, the game is a quirky and retro-inspired mish-mash of lots of different genres, all mixed together in a post-apocalyptic world. It launches for Nintendo Switch on September 16, but it's been teased for PC and Mac, too. No release dates for those formats have been announced.
"Discover a beautifully detailed post-apocalyptic world in Eastward, an action-adventure RPG with puzzle-solving and dungeon elements," reads a blurb for the game.
"In a near-future society on the brink of collapse, a hardworking miner called John discovers a young girl named Sam in a secret underground facility. This unlikely pair will embark on an emotional journey to discover the truth, traveling across a wonderfully weird world and exploring bustling towns, curious campsites and shady forests."
Check out the gameplay trailer below.
There's no word on other platforms yet, but given that Nintendo and Chucklefish are referring to the game as "a timed-console exclusive", we're hoping it'll make its way to either PlayStation or Xbox (if not both) at some point.
Chucklefish seems to have this cosy and well-presented end of the market down: it also published Stardew Valley and Risk of Rain, and developed both Starbound and Wargroove. here's hoping Eastward lives up to that level of quality, too.
Eastward was originally announced in 2018