GetsuFumaDen: Undying Moon is a roguelike hack-and-slash from Konami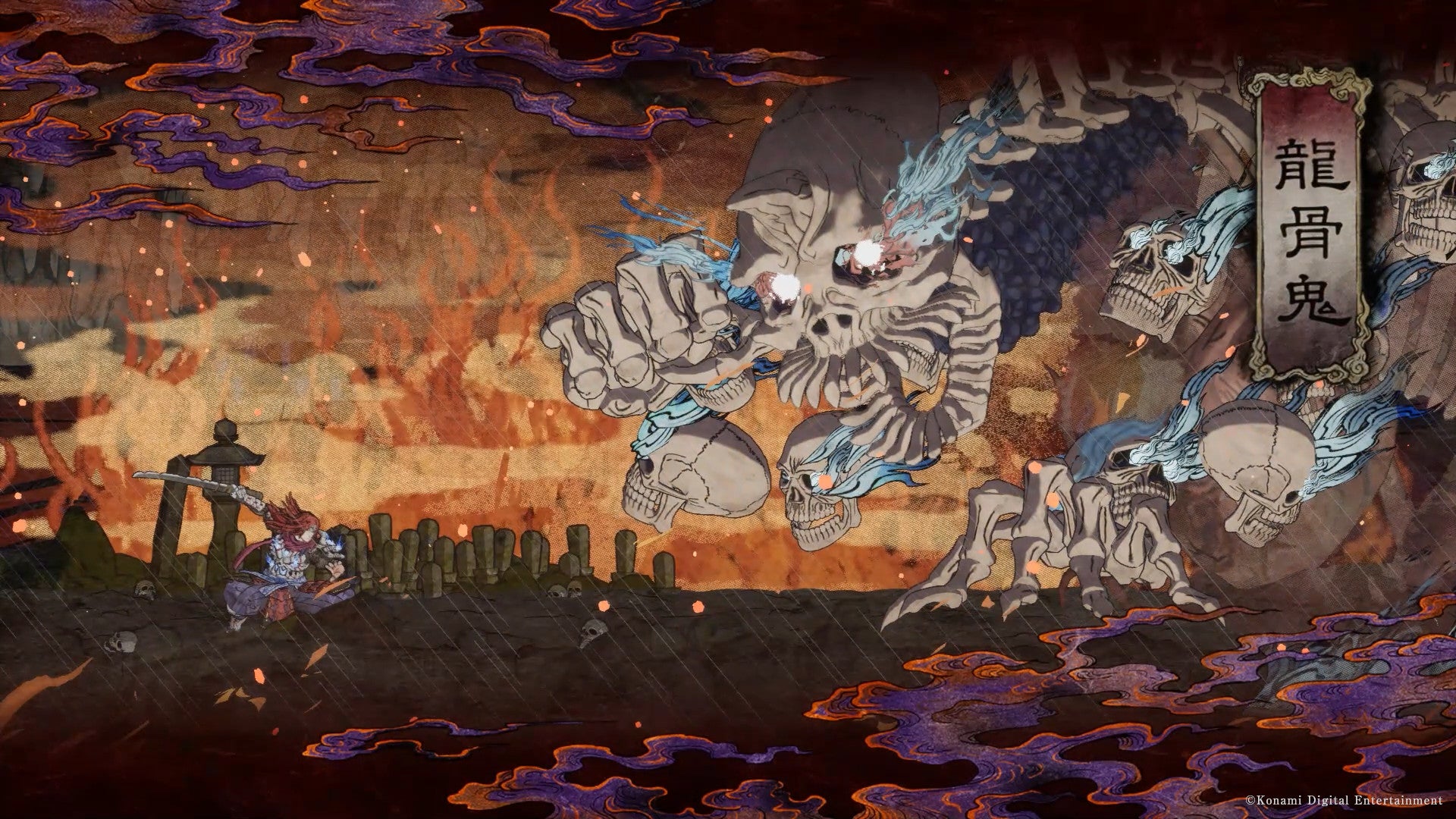 Konami appears to be getting back into the game developing and publishing business in style and has announced GetsuFumaDen: Undying Moon – an unexpected follow-up to a Japan-only Famicom game from 1987.
Konami announced GetsuFumaDen: Undying Moon during yesterday's Nintendo's Indie World stream, though it will actually be landing on Steam Early Access before it hits Nintendo's plucky little handheld/home console.
GuruGuru is developing the game alongside Konami Digital Entertainment, and the companies seem to be taking inspiration from the original game's 2D side-scrolling platforming. As per the developer, the game is a "Ukiyo-e style roguevania 2D action" game, and it looks gorgeous in action – see for yourself in the trailer below.
"GetsuFumaDen features highly strategic combat based on the spacing and timing aspects unique to Japanese martial arts," notes a press release for the title. "Fearsome bosses and ever-changing layouts will challenge players while allowing them to grow stronger with each attempt."
As to why the game is coming to Early Access, it's apparently to make sure the independent studio GuruGuru can ensure the game is as tight as possible when it finally gets to its full launch. It's a tried and tested tactic for indie studios, and is a large part of why Hades was so well received last year.
"Having an Early Access period gives us a great opportunity to build a community for GetsuFumaDen and ensure the game is as strong as possible. Throughout this period, we want to utilise user feedback and foster an active discussion to increase the quality of the game," explains the game's producer Shin Murato.
"We will work very closely with our community to help bring this game to life through content review, bug fixes, and balancing. Our focus is on Early Access at the moment; we will share more details about Nintendo Switch in the future."
If you're eager to see the original game to compare and contrast with this unexpected release, you'll be pleased to know that anyone who opts into the Early Access phase of GetsuFumaDen: Undying Moon will get a port of the original game totally for free, too.
GetsuFumaDen: Undying Moon is slated to arrive on Steam Early Access on May 13, followed by a full launch for both PC and Switch in 2022. No other platforms have been announced.