Josef Fares' infamous "Fuck the Oscars" rant hidden in It Takes Two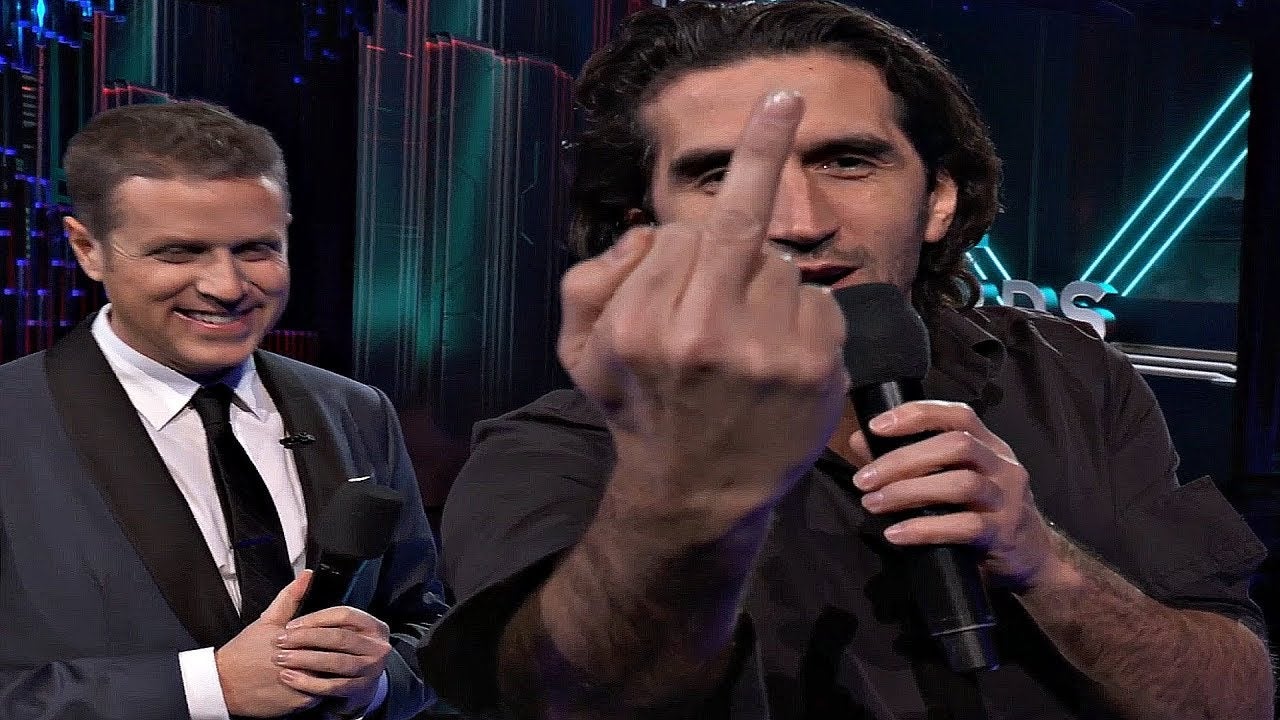 The game director's outburst has been immortalised in his latest release.
Game director Josef Fares' speech railing against the Oscars has been included as an Easter egg in his new title, It Takes Two.
As reported by Kotaku, the profanity-heavy rant was discovered by players following the game's release last week and can be seen in all its, er, glory in the above video.
This took place at The Game Awards back in 2017, when Fares took to the stage to reveal the trailer for his developer Hazelight's upcoming game, A Way Out, asking host and organiser Geoff Keighley whether he could swear. Hilariously, Keighley said yes, seemingly not realising what he was letting himself in for.
Fares has since said that he wasn't on cocaine at the time, as some people have speculated in the past.
"There was so much talk about the Oscars, so I was like, 'Fuck the Oscars'," he said.
"When I said that, the audience got really excited. You don't see it in the video, but all the excitement, the cheering… You know when you get pumped up? I don't take drugs, I don't even smoke weed. I know some people thought I was on cocaine, but no."
It Takes Two launched for PS5, PS4, Xbox One, Xbox Series X/S and PC under EA's Originals publishing label on Friday, March 26. In our review, we described the game as "brilliant, joyous co-op fun."
In typical bold fashion, Fares said before the title's release that if players became bored of It Takes Two, he'd give them $1,000. Let's see how that goes.