Exit the Gungeon, The Last Campfire and more in Nintendo's Indie World showcase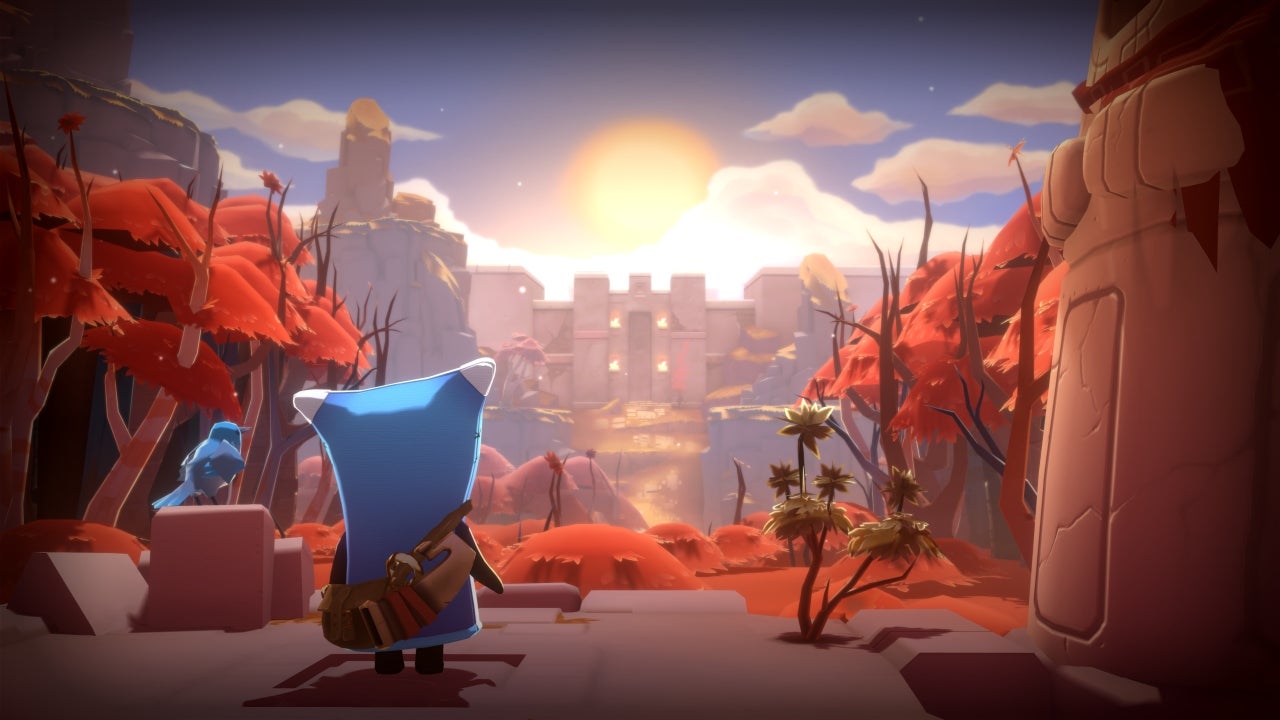 As part of its big Indie World Showcase, Nintendo showed off some 20 new indie games coming to Switch this year. We thought we'd round up the biggest games in one story for you, so let's jump in.
Exit the Gungeon, the side story from Enter the Gungeon developers, takes place after the events of the main game. It is a side-scrolling action game that condenses many of Enter the Gungeon's mechanics into a smaller play area. Previously an Apple Arcade exclusive, Exit the Gungeon surprise launched on Switch following the Direct, and it's available now on PC as well.
The Last Campfire is the next game from No Mans Sky's Hello Games, and it was officially confirmed for Switch as part of the Indie World Direct. The Last Campfire is quite unlike the space-faring adventure, focusing instead on a more personal story for our hero, who's on a quest to light the titular Campfire.
The Last Campfire tells a personal story of a lost ember who must navigate the game's world, solving its puzzles in the hopes of finding a way home. The Last Campfire is coming to PC, PS4, Xbox One and Switch this summer.
Blue Fire opened the Indie World Direct with its stylish art style. Blue Fire is part action slasher and part 3D platformer, set in a big world where you'll be taking on challenges and going on various combat and platforming quests.
Along the way, you'll uncover the secrets of the game's world, called Penumbra, and meet some interesting survivors. Blue Fire is a Switch exclusive, coming this summer to Nintendo's console.
Baldo is one of the most beautiful games showed off in the Indie Showcase. This action-adventure has a very Studio Ghibli look, and opens up to reveal a big open world full of colourful characters.
The developer said it wanted to bring together the worlds of great RPGs with the style of iconic Japanese anime, and it looks like the team is on the right track. Baldo is a timed Switch exclusive, coming this summer. The game was previously announced for PC, PS4 and Xbox One.
I Am Dead is the next game from the creators of a special PS4 game called Hohokum. In this puzzle adventure you play as the ghost of its dead protagonist, a museum curator. Together with your ghost dog, you must use your powers to uncover a mystery at the heart of the town of Shelmerston.
Your ghostly powers include X-Ray vision in I Am Dead, which is the game's main mechanic and what you'll be using to solve puzzles by peering through objects. I Am Dead launches this year on PC and Switch.
B.Ark is a side-scrolling space shooter starring a team of cute animals. The name stands for Bio-Interstellar Ark, but you can bet the other way of reading it is also intentional.
The animals, all astronauts, are on a quest to liberate the solar system. They all fly equally adorable ships, and each have unique combat abilities. B.Ark is playable solo or in co-op, and it's coming to Switch later this year.
Cyanide & Happiness – Freakpocalypse is a new adventure game from Explosm, the creator of the Cyanide & Happiness web comic and cartoon. True to its brand, the game is set in a miserable post-apocalypse where things just can't seem to go right for our hero.
In Freakpocalypse, you play as an unwanted orphan who must survive high school and find a prom date. Part 1: Hall Pass to Hell is coming to PC and Switch this summer.
Summer in Mara is a farming, crafting adventure game where you get to explore a tropical archipelago and make new friends. A major component of Summer in Mara is farming and taking care of the various islands, which you will be doing as Koa, the game's protagonist, with the help of a colourful cast of characters.
This serene adventure is coming to PC and Switch this summer.
Quantum League is a competitive multiplayer first-person shooter with an interesting twist. In it, you get to create clones of yourself that mimic your past actions, so death doesn't necessarily mean the end.
Because the game takes place in a time loop, you'll be teaming up with your past clones, so it helps to consider how you move and act because these actions could save your life in the future. It's a bit of a complex concept, but the trailer demonstrates it pretty well. Quantum League offers 1v1 and 2v2 and various game modes. It's currently in free open beta on Steam, and it's coming to Switch later this year.
The Good Life is Swery's adventure game, and we got a fresh look at it as part of the Indie Showcase. The Good Life is an adventure game about exploring a seemingly idyllic English town, but the twist is that everyone turns into dogs and cats on full moon nights.
The game's protagonist, too, can turn into either, and the different forms allow access to different areas to uncover more of the town's secrets. Dark Premonition and D4 creator Swery sure knows how to set up a bizzare mystery, which we'll hopefully be solving when The Good Life releases this year on Switch, PC and PS4.
Pixeljunk Eden 2 is the sequel to one of Q-Games' projects from the PS3 days. Pixeljunk Eden 2 is a psychedelic puzzle game where you control a creature called Grimp on quest to explore the world and liberate other Grimps.
The style should be immediately recognisable to Q-Games' fans, and it's curious the studio decided to bring back the dormant series. Pixeljunk Eden 2 can be played solo or with another player in local co-op. It's coming to Switch this summer.
Eldest Souls is the boss rush game from Fallen Flag whose distinct pixel art style made it a favourite among Souls fans when it was first revealed years ago. Eldest Souls is a combat-heavy, top-down action game set in a dark fantasy world.
The game's combat can be customised with the souls of the bosses you defeat, making for a unique experience for every player. Eldest Souls comes to Switch and PC this summer.
Watch on YouTube
Moving Out is the physics-based moving simulator where you and friends get to help a family, well, move furniture out of their home as part of your new moving company. It's a bit more fantastical than this, of course, but your company won't say no to anything.
It looks like the next big couch co-op game, and there's a free demo on Switch you can try right now. Moving Out comes to PC, PS4, Xbox One and Switch on April 28.