Nintendo Indie World presentation showed off plenty of games, some out now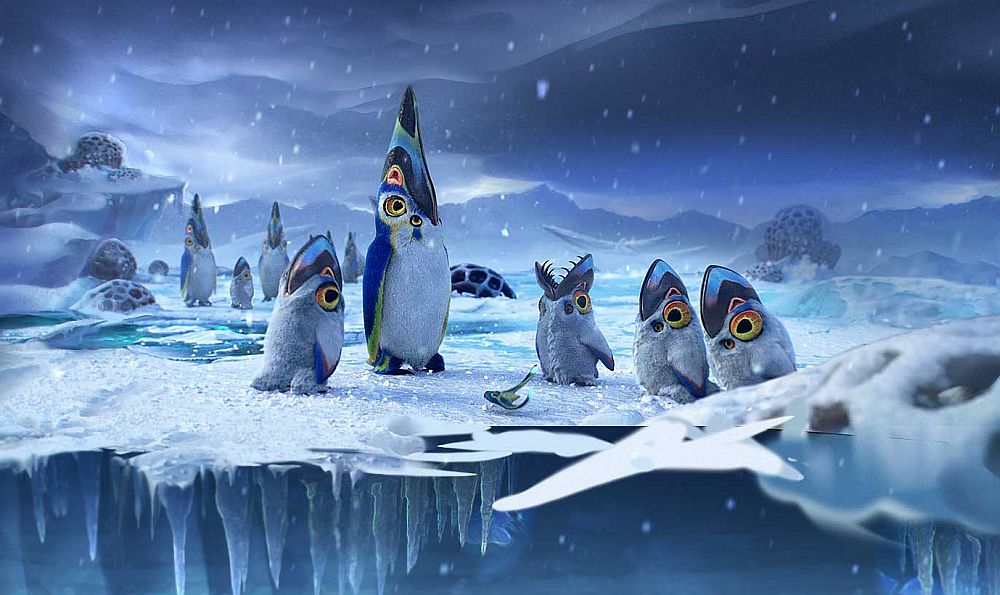 Nintendo announced plenty of games coming to the console during its Nintendo Indie World presentation.
The Nintendo Indie World showcase announced over 14 titles, and some were even released today.
Subnautica and Subnautica: Below Zero from Unknown Worlds Entertainment are both coming to Nintendo Switch in 2021. In Subnautica, players discover the depths of a vast alien underwater world by collecting resources, crafting underwater structures, and outsmarting wildlife to uncover the mystery of the planet they crash-landed on. Subnautica: Below Zero will have divers trying to survive the icy biomes of planet 4546B.
Raji: An Ancient Epic, from Nodding Head Games, releases today on Switch is a timed console exclusive. It is also coming to Steam. The game is an action-adventure game set in ancient India. It stars a young girl named Raji who has been chosen by the gods to "stand against the demonic invasion of the human realm," as he tries to rescue her younger brother and face the demon lord Mahabalasura.
Another title announced for the console is Hades, which is currently available on Steam, is a god-like, rogue-like dungeon crawler from Supergiant Games. In the game, you play as the immortal Prince of the Underworld. You will use your powers and mythical weapons to escape the god of the dead. With each escape attempt, you will grow stronger and unlock more of the story. It will feature cross-save support between the switch and Steam versions.
Torchlight 3 is also coming to Switch. The game takes place a century after the events of Torchlight 2, and the Ember Empire is in decline. Once again, the world is under threat and it's up to you to save it from Netherim and its allies.
In this new iteration, the pet system has been expanded allowing you to gather critters and even stable them in your very own buildable fort.
Another title coming to Switch today is Evergate from Stone Lantern Games. In the game, you will guide the "child-like soul," Ki on her journey through the Afterlife. You will wield your Soulflame to boost upwards, fly through the skies, and overcome dangers. Along the way, you will encounter Ki's memories and use them to "decipher the connection with her Kindred Spirit."
Inmost, by Lithuania-based indie studio Hidden Layer Games, is also coming to the console. It is an atmospheric narrative-driven puzzle platformer starring a young girl, knight, and a man "in search of answers." In the game, you will be exploring a rather "nightmarish" landscape, battle enemies, and set traps to escape the evil that awaits.
Other titles announced during the Nintendo Indie World showcase include A Short Hike, Takeshi and Hiroshi, Hypnospace Outlaw, Card Shark, Manifold Garden, Grindstone, Spiritfarer, Garden Story, and Bear and Breakfast.
The Indie World presentation also included quick highlights of yet more indie games coming to Nintendo Switch, including The Red Lantern from Timberline Studios and She Dreams Elsewhere from Studio Zevere, which are both coming soon.
Other games shown during the presentation that are available from today include Spiritfarer, A Short Hike, Takeshi and Hiroshi, Hypnospace Outlaw, and Manifold Garden.