Tetris Effect Connected arrives on Nintendo Switch in October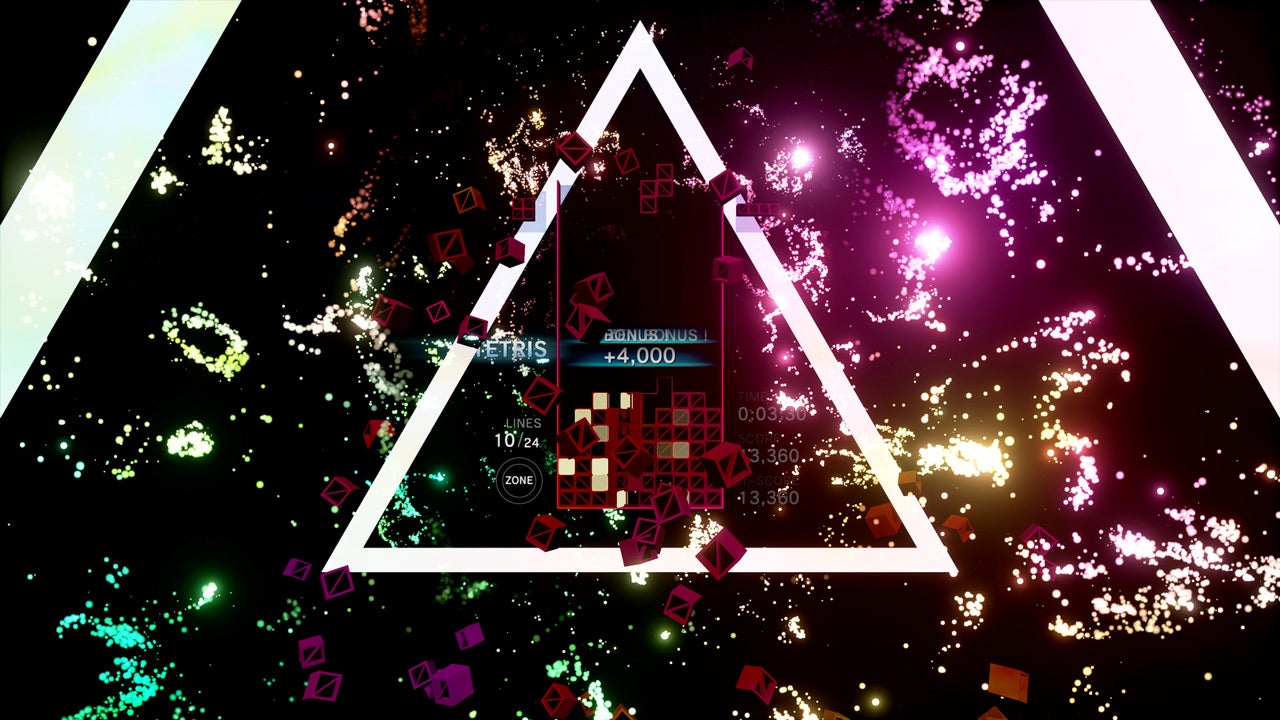 Tetris Effect Connected, Tetsuya Mizuguchi's hallucinogenic take on the classic puzzle game, will let you start seeing shapes on the go later this year.
During Nintendo's Indie World Showcase today, the company announced that Teris Effect Connected (the upgraded and enhanced, multiplayer-capable version of Tetris Effect) is launching later this year.
Tetris Effect: Connected will arrive on the Switch on October 8, seemingly once the timed-exclusivity period the game has been subjected to on Xbox platforms wears off.
Initially released on PC, PlayStation, and VR platforms back in 2018, Tetris Effect was subject to a multiplayer upgrade via Tetris Effect Connected last year.
The Nintendo Switch version of the game will include everything we saw in the upgrade, including online or local cross-platform multiplayer and co-op modes, too.
The Switch version also supports cross-platform multiplayer, meaning if you get it on Switch, you can play with or against others on Xbox, PC, and PlayStations, too.
Tetris Effect producer – Tetsuya Mizuguchi – is known for his esoteric and abstract games. He's also the mind behind such trippy delights as Rez, Lumines, and Child of Eden.
Sadly, if you want to take another tab of his special brand of virtual acid, you're going to have to wait a little bit longer: late last year, we heard his next game, Humanity, has been delayed into 2021 (and we've still not head much about it).